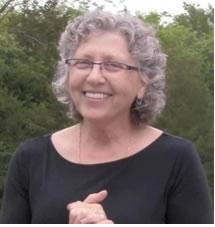 Hana R. Solomon, M.D. is a pediatrician with decades of hands on experience. She is the owner of BeWell Health, LLC and the creator of the patented nasal wash system, Dr. Hana's Nasopure.
Dr. Hana's book, Clearing the Air One Nose at a Time, Caring For Your Personal Filter, is the perfect "owner's manual" for the nose.
"This book places Dr. Hana as the expert in the science of nasal washing!" – Kevin Walls, M.D. Board Certified ENT Specialist and American Academy of Otolaryngology.
Dr. Hana has been a frequent guest on various television and radio programs. Her articles have been published on Medscape's WebMD.com, About.com, Coping with Allergies and Asthma, Naturopathy Digest and other health related publications.
Dr. Hana has also been mentioned in numerous magazines and print publications including: The Wall Street Journal, Health, Woman's World, Good Housekeeping, LA Family, Parents, and The Kansas City Star.
She lectures to all who have a nose, including medical physicians, naturopathic doctors, nurses & nurse practitioners, respiratory therapists and consumers.
"As a Mommy MD Guide, Dr. Hana can talk about parenting, including ear infections, from the perspective of a doctor, and also a mother and grandmother. Dr. Hana is smart, funny, fascinating, and kind—great to interview!" Jennifer Bright Reich, Editorial Director, Momosa Publishing LLC. The Mommy MD Guides: Tips that doctors who are also mothers use for their own families. www.MommyMDGuides.com
Dr. Hana's Nasopure has been featured in the following publications: