Rhinitis Medicamentosa (RM) is a fancy name for physical addiction to a nasal spray. It is "rebound nasal congestion" caused directly by overuse and abuse of intranasal decongestants. These medications are vasoconstrictive, which means they close down blood vessels. It continues to be unclear how decongestant nasal sprays cause the classic rebound swelling of RM, wherein congestion is worse after the effect of the spray wears off. What is clear is that the longer you use these sprays, the more often dosing is required to achieve the same benefit. In addition, when you try to quit using the medication, your nose reacts by becoming more swollen and congested than it was to begin with.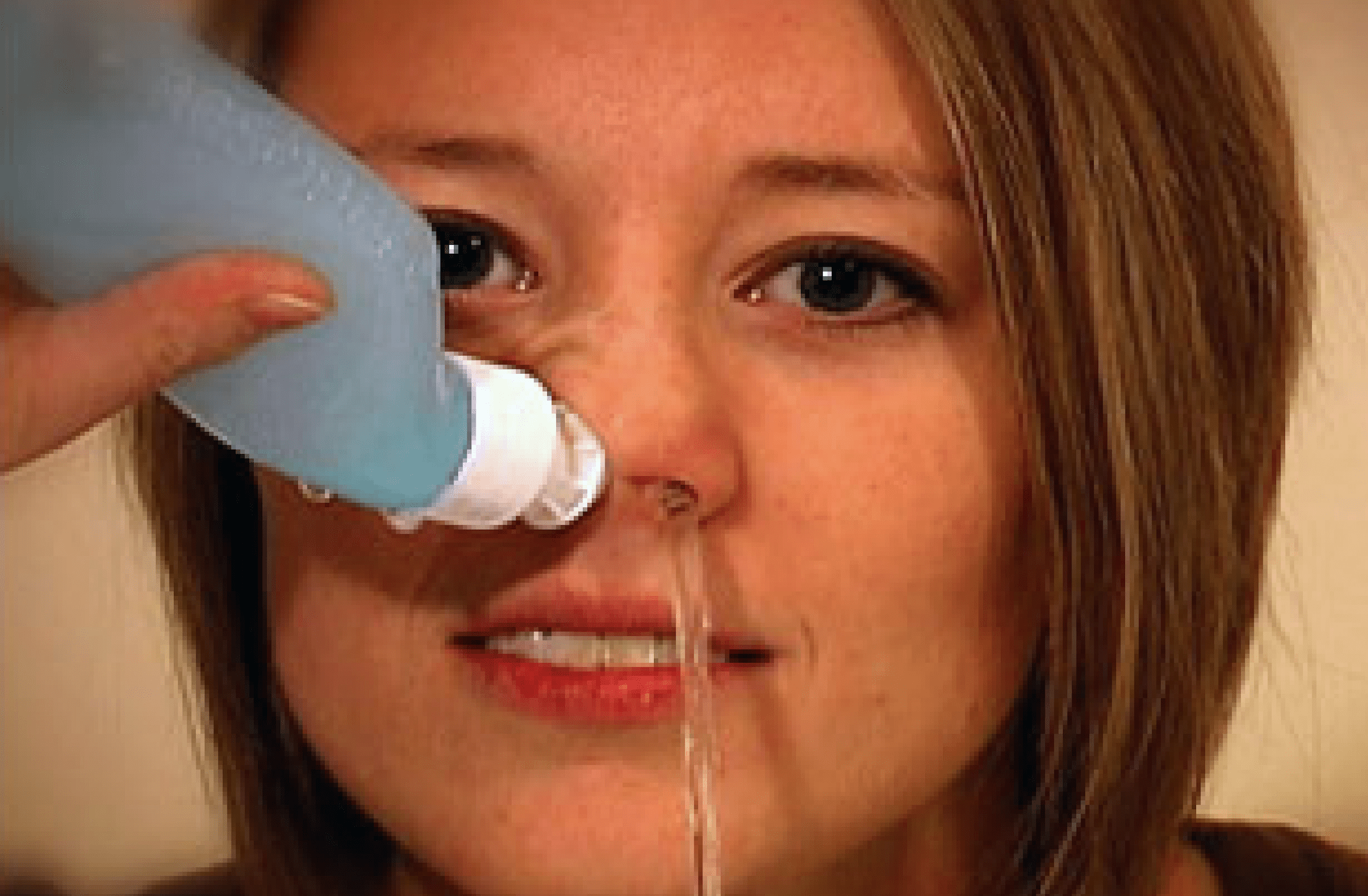 As a consequence of prolonged use of nasal decongestants, RM often leads to mucous membranes that are very abnormal in both appearance and function. They can appear very red, irritated and swollen with areas that easily bleed. Some reports suggest that the lining of the nose appears pale and anemic. e mucus is usually clear and minimal, unless an accompanying sinus infection is present. Others report profuse and thick mucus. In either case, the tissues are unhealthy and not able to function properly. Because of the abuse of nasal decongestants, chronic sinusitis, chronic runny nose due to thinning of the nasal membranes, and permanent turbinate hyperplasia (development of excessive tissue inside the nose) can result. e cost of treating these side eects is considerably higher than the price of the medication.
Reference:
Black, M. J., & Remsen, K. A. (1980, April 19). Rhinitis medicamentosa. Canadian Medical Association journal.
Rebound congestion. MyHealth.Alberta.ca Government of Alberta Personal Health Portal. (n.d.).