Washing with the patented Nasopure bottle results in a comfortable and soothing experience. Nasopure does not require any bending or twisting and avoids the "drowning sensation" commonly felt with other nose washes.
Comfortable enough for even a two year old to use and enjoy
Ergonomic design
Natural head and neck position
No bending & twisting
Resealable cap; Great for travel
Complete control over pressure and flow
New Level Lines guide effective positioning
BPA Free/ LOPE # 4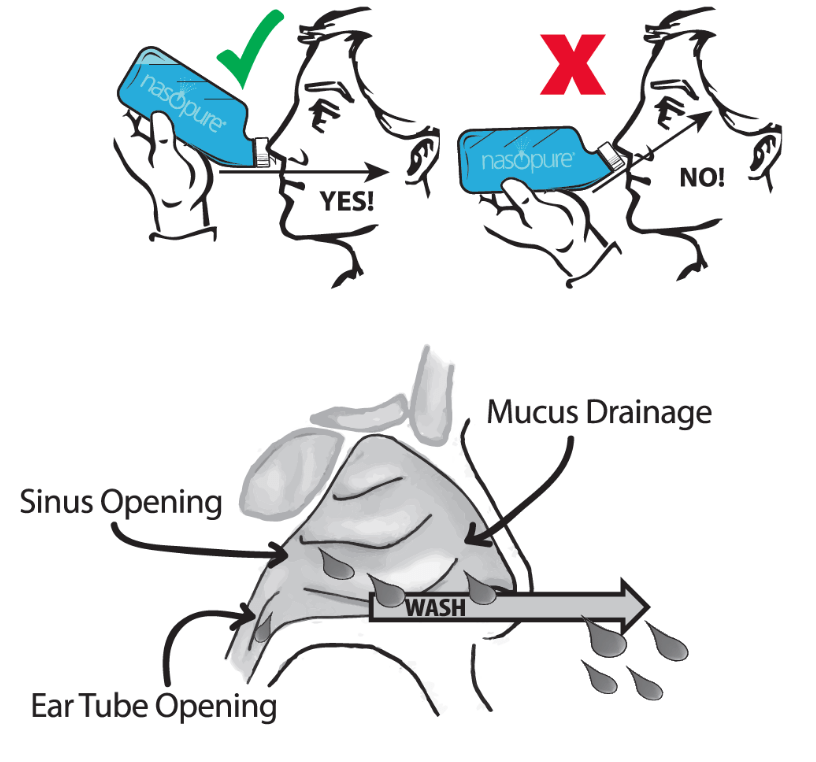 Nasopure buffered salt reduces the burning and/or irritation commonly felt with other salt mixes.
pH balanced alkaline solution
Nasopure buffered salt reduces the burning and/or irritation commonly felt with other salt mixes.
Hypertonic – saltier than the body – highly concentrated and most effective.
Isotonic – as salty as the body – effective, yet gentle.
Pharmaceutical grade ingredients (Sodium Chloride and Sodium Bicarbonate)
No additives, preservatives, or fragrances
Affordable